Volunteers are the core of PALS and are vital to the success of our mission – Changing Lives through Literacy. Our volunteers are diverse, caring, creative, dynamic adults who contribute their time, skills, and ideas to support an adult learner to achieve their literacy learning goals.
Volunteers are matched one-to-one or in a small group with learners to develop their literacy skills and work towards accomplishing their goals.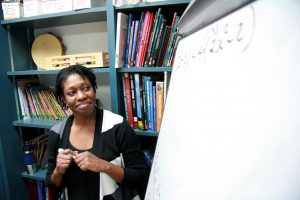 As a volunteer with PALS, you will have the opportunity to share your skills, meet new people, learn new skills, and contribute to building a strong and connected community. You will make a meaningful contribution by helping an adult build their confidence and work towards their goals by improve their reading, writing, English, basic math and/or digital skills. You will witness the impact these improved skills have on their lives and celebrate these accomplishments with them.
Skills & Commitment involved
If you are an adult 18 years or older and residing in the Edmonton and the surrounding regions, and:
Are interested in tutoring one-to-one or in small groups or becoming a mentor
Can commit for one year with minimum of 2-3 hours a week
Communicate fluently in English
Have a good understanding of the subject matter (English, Basic Math, Science or Basic Digital)
Are interested in working with adults from diverse backgrounds
Have the willingness to learn
Are flexible, patient, caring, compassionate, respectful and have a good sense of humour
Have a clear criminal record
Volunteer Job Descriptions
If you are interested in becoming a volunteer with PALS, please complete the online application form:
After receiving the application, our volunteer coordinator will contact you to arrange an interview. All volunteers are required to submit a clear vulnerable sector check and three references. More information on how to attain this will be given during the interview.
All new volunteers will receive an orientation. The orientation provides general information about PALS including our core beliefs, relevant policies for volunteering, outcomes, and adult learning.
After the orientation, each new volunteer will attend a program training session presented by the program coordinator, with information specific to that program.
Once matched with a learner, you will meet with the program coordinator to receive specific materials and guidance to best support the learner.
Ongoing support is provided to you as needed. Volunteers are part of our Tutor Advisory Committee (TAC) and can receive additional support with their tutoring through this committee.
PALS also offers area opportunities to attend professional development sessions throughout the year.